Tour Diary SA 1998
Pre-tour | The Tour | Postscripts
Pre-tour:

11th February
What a day!
Firstly Sugar phoned me at 12.30 p.m. to say: "Rodriguez is coming!"

Then driving to the Waterfront in Cape Town I see spray-painted on a sign at the entrance: "Rodriguez Alive at the Velodrome 6/7 March".

If that isn't enough excitement for one day I see Eva's comments on The Forum: "My father is alive and well. We are on our way to South Africa to tour".
Who would have believed it? 6 months ago I thought he was dead, now he's coming to perform in Cape Town!
12th February 7.20 a.m.
Radio Good Hope announces "Rodriguez is coming to South Africa!" and plays a snippet of "I Wonder".
16th February
Cape Times confirms Cape Town concerts.
I bought my tickets today for Saturday night, 7th March front row.
The sign at the Waterfront has gone, replaced by "Respect Our Planet" or something!
17th February
Article appears in The Star in Johanneburg about the forthcoming tour.

19th February
I found out today that Rainbow Productions are the company handling the publicity for the tour.
20th February
Interview in Mail & Guardian by Craig Bartholomew.
---
For the first time, an International Artist will be backed by an all South African Band - Big Sky, comprising the following highly talented artists:

Willem Möller - Electric Guitar
Russel Taylor - Keyboards
Reuben Samuels - Drums, percussion
Graeme Currie - Electric bass, acoustic bass
Tonia Selley - Background vocals, percussion

The band will open the concert with acclaimed frontman, Steve Louw, performing all Big Sky's greatest hits.

Hard in rehearsal already, the band are preparing for Rodriguez's arrival and ensuing rehearsals, to ensure that avid fans will not be disappointed by the quality of the sound. Fans can anticipate all the great tracks from Cold Fact and more.
- Barbara Walker, Rainbow Productions, Cape Town, 21st February 1998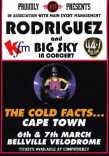 25th February
Posters for the Cape Town concerts start appearing around Cape Town.
Old Mutual Direct welcomes Rodriguez to South Africa.
- The Saturday Paper, Natal, 28th February 1998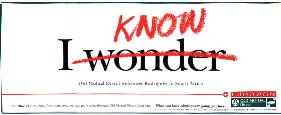 ---
Today Rodriguez and his entourage leave Detroit to begin their two week/six date South African tour. We at the Great Rodriguez Website are proud to have been part of the process that has resulted in this tour and wish Rodriguez and all his family a successful tour and an enjoyable stay in our country. Your much anticipated visit is truly the answer that will make all those questions disappear.
- Stephen "Sugar" Segerman, The Forum, 1st March 1998 (Sunday 8.07 a.m.)
2nd March (Monday 9 p.m.)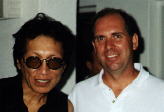 A night I'll never forget.

Phone rings: "Hi Brian, this is Eva, would you like to meet my father?"
Would I ever? I rush over to his Camps Bay guest house to meet the man, his family, the Big Sky band, the management and promotion people...
What a thrill! The guy is cool, laid back, friendly, open. He thanks me for my efforts with this website and answers my inane questions about album releases, musicians, etc.
Zev Eizik, Rodriguez's manager (and Rodriguez family friend) gives me an original 1977 vinyl copy of the Australian-only album At His Best and Rodriguez autographs the lyric sheet for me!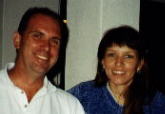 I meet Eva, Konny (Rodriguez's wife) and Regan his third daughter. They laugh when they tell me that they knew where Rodriguez was all the time! Sandra couldn't be here because she's just had a baby - the Man is a grandfather!
Sugar and I walk around in a daze the whole evening. We eventually leave at about 1am, exhausted, drained, uplifted, overwhelmed...
3rd & 4th March
Rehearsals at Milestone Studios in Cape Town
5th March (Thursday)
7 a.m. Rodriguez interviewed on The Breakfast Club TV program (SABC 2).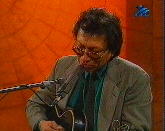 10.30 a.m. Eva, Sugar, Craig and Brian meet at Nino's in Cape Town.
7.30 p.m. Rodriguez interviewed on Front Row TV program (MNET) and performs an "unplugged" solo version of "I Wonder".

Go here to see video (AVI 1,326MB).
The Tour: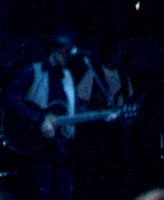 6th March (Friday)
12 p.m. I attend an hour of rehearsals at the Velodrome (after delivering the lyrics for A Most Disgusting Song at Eva's request!). They rehearse "Sandrevan Lullaby - Lifestyles", but don't perform it at the concerts!

9.30 p.m. Rodriguez rocks Cape Town. He appears on stage to a standing ovation and everybody sings along to the songs. What a performer, what a show!
7th March (Saturday)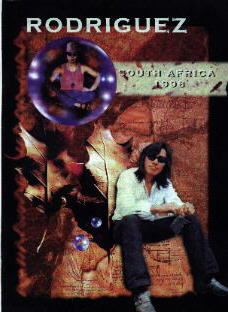 Another great show, even better than Friday night. This man is a legend - no new album, no single on the charts yet he attracts huge audiences from all age groups!
10th-13th March
...I had the pleasure of seeing the great man at the Standard Bank Arena in Johannesburg and it was awesome!!! Truly great concert.
- Wayne Lord, 9th March 1998
Craig Bartholomew says that he met Sandra (Rodriguez's daughter) after the show, so she must have just arrived, because she wasn't in Cape Town.
Went to see Mr Rodriguez live, on stage, in SA tonight - what an utterly amazing experience. I can now die a happy woman.
- Lydia Steffens, 10th March 1998
Rodriguez at Allenby Campus
Oh, about the Allenby Campus (Bramley) appearance - it was amazing!! He appeared at the music school there the one morning. I can't remember the exact date but I can try find out for you if you want... (wait now that I think of it, it was the day of his 1st or 2nd JHB concert).

He arrived there the one morning and headed for the practice room where the students peform - on his way there, he walked passed me and greeted me and asked me how I was doing, etc. Anyway, from there he went to the stage where people were allowed to ask questions, etc. He answered all of them and I found him to be extremely intelligent and he was very polite - when someone in the audience sneezed he said, "bless you".

He also peformed 3 songs for us: Sugarman, I Wonder and some other track he said was going to be on his new album. This was especially cool 'cause there were only like 100 people in the room - it was amazing. And afterwards he signed autographs for about half an hour... I got one! When I approached him, he kept thanking me for having him there... I think I told him that I loved him and I remember saying to him, "thanks for the music, man!".
- Dudley, 4th August 1998
I went to the concert at the Carousel & was amazed. I am a new fan, don't know much about the background to Rodriguez or his music, but I loved the concert. I found his interaction with the crowd amazing, he came across as down to earth, sincere & totally amazed by the roaring of the crowd for more.
- Christal Cadger, 11th March 1998
The Rodriguez Concert was undoubtably the greatest I have ever attended. Only a great person could be so humble; reading his sheets and squinting and touching the audience.
...and don't try to enchant me with your manner of dress 'cos a monkey in silk is a monkey no less. Genius.
- Justin Frank, 13th March 1998
I attended the Durban gig. It was amazing! I am 17 and was introduced to Rodriguez by the Brother. Rodriguez's music has changed the way I look at music, life and poetry (he is a poet!)
- Darren Wood, March 1998
15th March
This exceptional sold-out tour is now over, and we can get back to our normal lives...

Yeah, right!

What a tour, what a man, what memories - the mystery is gone, but the magic continues forever.
Post-scripts:

16th March
Show-openers for U2, Just Jinger, cover Sugar Man at the Green Point stadium and everyone sings along!
22nd March
Highveld Stereo plays I Wonder at number 88 on their All-time Top 100.

23rd March
I bought Just Jinger's new CD today at Top CD and noticed at Musica in Claremont that Cold Fact was number 11 in their Top 50 sellers! Titanic was number 1 (of course).
---
Dear friends,

I reviewed your comments, impression and responses. This is my first message on the "net". We are at Wayne State University Library, Detroit, Michigan.
I have been in Detroit for about a week.
The RSA (Republic Of South Africa) was an extraordinary event for me.

Thank you for your thoughts, kindness and energy.
I will stay posted and will respond further as soon as I get my equilibrium back.

Peace
Rodriguez, 23rd March 1998
26th March
News report appears in USA Today about SA tour.
30th March
Read Sugar's post-tour message here.
---
Sony Music SA recently recorded Rodriguez's second Standard Bank Arena show for release on CD. The album will be entitled Live Fact and is scheduled for a late April release.
- Rui De Sousa, Strategic Marketing Manager of Sony Music South Africa, 3rd April 1998
8th April 9.26 p.m.
Radio Metro play a rap / hip-hop version of I Wonder, performed by Generation EXT.
This is the very first time this re-make is being played on air.
Vocals by Philippa Berrington-Blew and rap by Tazz.
Produced by Barry Dean and co-produced by Craig Bartholomew.

Very cool.
"Sounds good to me" says DJ Wilson B Nkosi.

This song is as yet unlicensed to any label, but I believe various major labels are interested. This track is chosen as the hit-pick of the week and will be played every evening around 11 p.m.

Listen to a 20 second wave file of this track (287KB WAV)
Read more about this cover version here.
21st April
Cold Fact is at number 30 in Musica's Top 50 sellers. Not bad for an album first released in SA in 1971 and more than a month after the tour.
22nd April
Just Jinger release their new video, Live, Unplugged & Backstage which includes a live and unplugged version of Sugar Man recorded at the Little Theatre, Pretoria on the 17th October 1997.
8th June
Tonia Selley tells me she is directing a film documentary of the SA tour. The SABC have bought the programme and it will hopefully be aired in November.
Read more about this TV documentary here.
12th June
Live Fact released in South Africa.
13th June
Theunis Engelbrecht plays songs from Live Fact on Punt Radio (on 729MW in Cape Town and 1332 MW in Gauteng) between 7 and 10pm. I don't receive MW very well, but I heard Climb Up On Music just before 8pm.
17th & 18th June
Rodriguez performs at the Blues Room in Johannesburg to launch the Live Fact CD.
5th November
Rui De Sousa tells me that almost 9000 copies of Live Fact have been sold to date.