The Cold FAQs (Facts)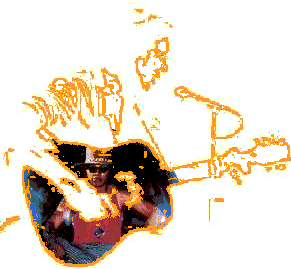 Here are some of the Frequently Asked Questions about Rodriguez and his music. OK, some questions are not asked that frequently... in fact, some have only been asked once, probably by me!
Question: Where can I buy his CDs?
Answer: Read the current situation here...
Q: Who is Rodriguez really? What is his real name? Where does he live? Where has he been all this time?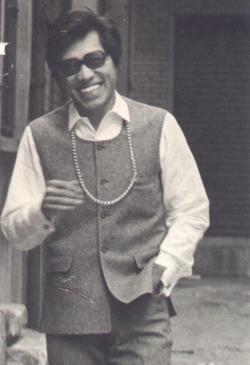 A:
The man known to his fans simply as Rodriguez was born Sixto Diaz Rodriguez on the 10th July 1942. Sixto (pronounced "Seez-toe") means six in Spanish as he is the sixth child in his family.
He was born and bred and still lives in Detroit, Michigan in the USA.
I like to tell people that I was born on Michigan Avenue, five blocks from the centre of Detroit
- Rodriguez, 1998
He was often referred to as Jesus Rodriguez by South African fans because of the composer credits on the classic album Cold Fact. Songs were credited to Jesus Rodriguez and Sixth Prince. The name Jesus Rodriguez was used as a "political move" to avoid release delays. Jesus (pronounced "Hey-soos") is actually Rodriguez's brother. "Sixth Prince" (Rodriguez's birth order) and "Sandrevan" (named after daughters, Sandra and Eva) were publishing corporations used for copyright protection.
His parents were hard working class people who immigrated from Mexico in the 1920's. Rodriguez is also hard working class.
I like mend roofs, build walls, I worked in a gas station...
- Rodriguez, 1998
He has teaching experience and graduated from Wayne State University (Detroit) in 1981 with a BA in Philosophy. He has been a candidate for various city and state political offices: State Representative (twice), City Council (three times), Mayor (twice) and one attempt for Senator.
...he had slipped from music into social work, participating in child development programs for the city of Detroit. "I saw some things I thought people should be made aware of" he explains, "but I was unable to do that with my music".

Having once declared "This system's gonna fall soon, to an angry young tune-and that's a concrete cold fact", Sixto had tempered his position a little to work within the system and run (unsuccessfully) for Michigan public office on four occasions. He had also undertaken a university degree in philosophy and sociology, explaining, "I struggle like an everyday person. I'm hard working and proud of it. I dig books and like to read, I'm into communication".
- Glen A Baker, Australia, 1981 (sleeve notes from Alive album)
We went swimming in Grand Bend and to pow-wows (a magical Indian ceremony) throughout Michigan. As far back as 1974 I was involved in organising an American-Indian pow-wow at Wayne State University Campus.
- Rodriguez, 1997
I've done a bit of this, a bit of that. I'm solid working class. I finished a BA in philosophy at Wayne State University. I joined in Indian pow-wows throughout Michigan. I stand for the American Indian in jail, for justice and I ran for election.
- Rodriguez, March 1998
I've been working on my conciousness for the past 20 years, and on an arts degree (majoring in philosophy) for the past decade. It took me so long (for the degree) because I was busy with other things in between. I've been mainly based in Detroit, which is where I was born and raised. I ran for mayor twice, for state representative twice and for the city council three times.
- Rodriguez, March 1998
Read Eva's brief biography of her father here.
Read a biography published in an Australian music book here.
Read a musician's profile by Stephen Segerman here.
Q: How did the rumours of his death start?
A: No-one seems to know, least-of-all Rodriguez! These rumours were already around in the 70s, judging by the newspaper reports from the 1979 Australia tour.
Dunno, maybe just because I dropped out of sight for so long.
- Rodriguez, March 1998
Q: Where can I found his lyrics, song words, chords, sheet music?
A: There was a music book for Cold Fact published in Australia in the early 80's, but it is long out of print. All the lyrics are here. Most of Cold Fact's chords and some for After The Fact are right here!
Q: Did he really tour South Africa? Wasn't it a hoax?
A: Go here and make up your own mind. There was no need for me to stick my fingers into his palms! (for the humour-impaired, that was a joke referring to the fact that he was known as Jesus for so many years).
Q: Who is Jane S Piddy?
A: Though Rodriguez himself personally denied this when I asked him, I believe 'Jane S Piddy' is a deliberate misspelling of "Janis Pity" - a sort of tribute to Janis Joplin. Rodriguez said in March 1998: "The people [in my songs] are fictional. I tapped on the writer's poetic licence giving them names and shape. Almost as a caricature works for the visual artist."

However if you listen the lyrics of 'Jane S Piddy' you can hear the similarity to Janis and her lifestyle. Lyrics like "now you sit there thinking, feeling insecure..." and "...don't bother to buy insurance, coz you've already died..." are echoes of Janis' well-documented excessive lifestyle. Remember that Rodriguez wrote this song in 1969 before Janis died on the 4th October 1970. And what about "Like Janis" - another reference? Absolutely.

Q: Yeah, but which song is which?

A: 'Jane S. Piddy' and 'Like Janis' are both off the stunning, yet still under-rated worldwide, album 'Cold Fact'. There is really a lot of confusion about these tracks due mainly to the fact (cold or not) that nowhere in the lyrics of these 2 great songs do the song titles actually appear!

OK, this is where we clear this up once and for all. Stay with me...

'Like Janis' starts "And you measure for wealth..."
'Jane S Piddy' starts "Now you sit there thinking..."

On the original US (white cover) and South African (black cover) album back covers and the 1991 South African CD re-issue these 2 tracks are swopped around. In other words 'Like Janis' is listed as the last song on the album, but 'Jane S Piddy' actually plays followed by the spoken words "Thanks for your time..." to end off the album.

However on the South African cassette releases the song titles are in the correct order on the cover, but play the other way round! In other words track 3 on side two of the cassette is titled 'Like Janis', but plays 'Jane S Piddy' followed by the spoken words, then tracks 4, 5 & 6. The Australian LP and CD of 'Cold Fact' also have the songs in this order.

Anne Gerber from Australia wrote: "I always wondered why the spoken words, "Thanks for your time..., etc" came before the last three songs, I thought it would have made more sense to include these words at the end of the album. Thanks, now I know that this was the way it was supposed to be."
Q: Who is Eva?
A: Eva is Rodriguez's eldest daughter who was instrumental in getting the 1998 SA tour underway. Read some of her memories here.
Q: Did he play at Woodstock in 1969? 1999?
A: No and no.
Q: Who is responsible for the brilliant guitar solo on Climb Up On My Music?
A: Chris Spedding, read more here.
Q: Who are the musicians on Cold Fact?
A: Go here
Q: Where is Ixea?
A: The song "It Started Out So Nice" is full of Tolkien-type imagery. Rodriguez sings of a place called Ixea, filled with colourful characters like Orion, Durock of Avon, Kogi, Genji (pronounced Jeanie), the Wurs, and many others. I have no idea where these come from, maybe Rodriguez invented them himself.
Q: Who is Heikki?
A: Heikki was a real friend of Rodriguez (also referred to as "my Estonian Archangel"), see Eva's memories.
Q: Where is Dearborn?
A: Rodriguez sings of meeting a girl from Dearborn. It is a city in Michigan state, if you're really bored take a tour there.
Q: What are the proper lyrics in "A Most Disgusting Song" when Rodriguez sings: "...sloppy-at-weekend sluts..."?
A: Rodriguez, Eva and Konny told me that the correct lyrics are "East Lafayette weekend sluts". A street or area in downtown Detroit.
Q: What is the significance of the little grey shoe on the Coming From Reality album cover?
A:
The shoe had no real meaning. The photographer, Hal Wilson, came in from New York. We walked around Detroit and saw the house. Debris was laying around and the shoe was nearby. I took it and placed it beside mine. We only took seven shots for the album cover. Milton Sincoff designed the cover with Buddha Records and we said at the time: if the album doesn't make it, the cover will!
- Rodriguez, 1997
I had always wondered if it had any significance but my dad says no. He was also holding a piece of glass, sometimes thought to be a plastic bag of "something".
- Eva, 1997
Q: Which songs have titles that are not referred to in the lyrics at all?
A:
Q: What song actually features the words "Cold Fact"?
A: 'The Establishment Blues' has the classic line "... and that's a concrete cold fact". 'Inner City Blues', however also includes the words "cold fact" in its lyrics.