Home
News
Introduction
The Man
The Myths
The Music
The Magic
The Memories
The Forum



THE RODRIGUEZ STORY... SO FAR

by Nils van der Linden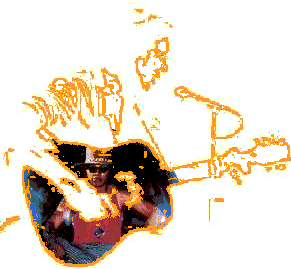 Rodriguez is an unlikely icon. He is 60 years old, has only recorded 25 songs and has not released any new material in the past 30 years. Yet, his music has influenced and affected scores of South Africans growing up during the past 3 decades. Even as they were ignored by international audiences, songs like 'Sugarman' and 'I Wonder' have become part of the country's musical heritage.

This unlikely icon was born Sixto Diaz Rodriguez on 10 July 1942 in Detroit, Michigan, USA. Pronounced 'Seez-toe', he was given the name by his working class Mexican parents as he was their sixth child.

Although very little is known about his early years in the industrial city of Detroit, he became intrigued by music after picking up the family guitar at the age of 16.

It would be another nine years before the aspiring singer-songwriter secured his first recording contract, in 1967, but his association with the local Impact music label was short-lived. The company was declared bankrupt soon after the 25 year old musician had recorded five original songs as Rod Riguez.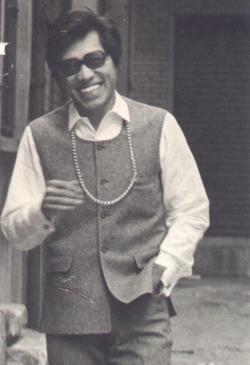 Armed with an even wider range of his own songs by the time he secured a second deal in 1969, he entered a Detroit recording studio during August and September of that year to lay down the twelve tracks that would comprise 'Cold Fact'.

Released in the United States the following April, it suffered distribution problems - a situation not helped by the financial difficulties Rodriguez's new record label was facing. 'Cold Fact' subsequently sank like the proverbial stone.

Seemingly undaunted, Rodriguez spent the last few months of 1970 in London recording a second full length album. Entitled 'Coming From Reality' it was a slightly less confrontational record but also struggled to find an audience in Europe and his country of birth.

With the two commercial failures to his name, the folk-influenced musician thought that his short-lived career was over, unaware that his debut album had in the meantime made its way into numerous Australian and New Zealand homes.

In 1971 South African homes could gradually be added to that list when 'Cold Fact' was unleashed in a conservative society where oppression and censorship were as ubiquitous as braaivleis and rugby. Teenagers, students and national servicemen disillusioned by these conditions embraced Rodriguez's simple songs that used references to drugs, social decay, political apathy, depression and sex to point out what was wrong with the world.

"He stoked rebellion and - who knows - helped children of suburbia wake up to the need for change in their own country," was author Guy Willoughby's explanation of 'Cold Fact''s cult appeal.

A more low key response greeted 'Coming From Reality' when it was released locally in 1972. Despite being reissued in 1976 as 'After the Fact' to capitalise on the name of the debut album, it failed to achieve the success of its predecessor.

It was also more or less the last South Africans heard of the mysterious Rodriguez and, with the lack of new output, the well-known rumours of his demise began to spring up.

Some people claimed that he had murdered his wife and was now in jail, while others were convinced that he had died of a heroin overdose. Also common was the theory that he had been burnt to death at one of his concerts, but most repeated was the story that he had blown his head off, on stage, after reciting his famous lyrics, "Thanks for your time, and you can thank me for mine, and after that's said, forget it!"

Unbeknownst to local fans, Rodriguez was actually still dabbling in music. He recorded three more songs in the mid seventies, although none were released at the time, and in the last year of the decade toured Australia. He returned there in 1981 to support Midnight Oil in a series of concerts, but then seemingly disappeared without a trace.

Nevertheless, 'Cold Fact' continued its phenomenal local success and the album, as well as those stories surrounding its creator, reached a new generation when it was released on compact disc in 1991. Five years later 'Coming From Reality' was also given the CD treatment. What was at the time erroneously billed as Rodriguez's long lost debut album, sparked new interest in the artist and enticed local fans to begin a year long search for the enigma. When he was finally tracked down by Craig Bartholomew and Stephen Segerman, Sixto Rodriguez was found to be leading a quiet life in Detroit.

A soft-spoken and gentle-mannered man, he was disarmingly modest and explained that as a musician he was "just your average guy with average talent." As a result he was completely taken aback by the legendary status he had attained in South Africa. He even seemed slightly amused when commenting, "I've never even played a gig in America, my home country. I've jammed informally with friends, yes, but never a formal concert. Nobody was ever interested in my music."

As a result, his life since 'Coming From Reality' had not focussed on music. Instead, he rather evasively explained, "I've done a bit of this, a bit of that. I'm solid working class." To emphasise this he claimed to have worked in a number of odd jobs, including a stint at a petrol station. Furthermore he had raised three daughters and, in 1981, obtained a BA in Philosophy from Detroit's Wayne State University.

Acting on the strong social conscience that was reflected in many of his songs, Rodriguez also dedicated his time to social work, participating in child development programs and advocating the rights of Native Americans.

"There are many things I've seen that couldn't be said in music that needed direct involvement," he offered - a comment that also explained why he had launched several, albeit unsuccessful, campaigns for political positions including those of city councillor and Mayor.

This had left little time to concentrate on music, but Rodriguez later admitted that he had never stopped writing songs and that a guitar was his constant "companion". Nevertheless, he never returned to playing the tracks from his albums and when the South African fans managed to locate him in 1997, all he possessed of his own recordings was a copy of 'Cold Fact' on a reel-to-reel tape.

In spite of this, he agreed to embark on a successful tour of South Africa in March 1998 where he was met by crowds of incredulous fans who had been under the distinct impression that their icon was dead.

Seemingly encouraged by the fevered reception, Rodriguez played several dates in Sweden during June of the same year before returning to his quiet, anonymous life in Detroit.

By September 2001 he had been enticed back to the cheering fans in South Africa, but despite playing only his classic compositions during the tour, Rodriguez indicated that he would be interested in recording some new material.

There were a few stumbling blocks, though. As a perfectionist he wanted it to be "something real good" and he had recently turned down a record deal because of "an exploitative 'work for hire' clause the companies always put in a contract. If you sign, it amounts to you acknowledging that the company wrote the songs. That was something I couldn't quite see past."

While that slams the door on any hopes of new Rodriguez material appearing in the near future, his signature tune, 'Sugarman', is reaching European and American audiences for the first time in 2002 - more than 30 years after it was recorded.

It makes a high profile, though unaccredited, appearance on the track 'You're Da Man' by US rapper Nas who has used the song's melody line and a sample of Rodriguez singing the words "sugar man".

More substantial, and legitimate, is the appearance of almost the entire track on UK DJ David Holmes' live mix album of '60s and '70s cult classics, 'Come Get It I Got It'. Apart from being the collection's opening track it has also been released as a limited edition seven-inch single.

Partly as a result of this new exposure, and no doubt helped along by the huge number of South Africans and Australians living there, a possible trip to London is being considered - for a few live performances that could possibly be held later this year.

Even in Detroit, a recent unexpected live appearance at a local street party brought the music fans and media of his home city closer to the legend whose music has already influenced and inspired the lives of so many.

The legend lives on...

Nils van der Linden, SA Rock Digest, 8th July 2002

(Also by Nils van der Linden: Musician's Profile written in September 2001)

Discography
Cold Fact
Coming From Reality/After The Fact
The Best of Rodriguez
Live Fact